Today we will again work out cartoon-style drawing skills. This will help us a lesson about how to draw Minion for kids. Surely everyone knows these restless cute creatures. They are ideal for working out basic drawing techniques.
Step 1
First we draw a regular elongated shape. It looks like a bean only without bends on the sides. The shape should look symmetrical.
Step 2
By the way, in the last step we drew the body of a Minion. Now we will outline the contours of the eyes and mouth. The eyes are just two circles that are at a short distance from each other. The mouth will look like a short dash.
Step 3
The body and facial features of our Minion already have approximate shapes. Minions are quite mobile despite the fact that their legs are rather short.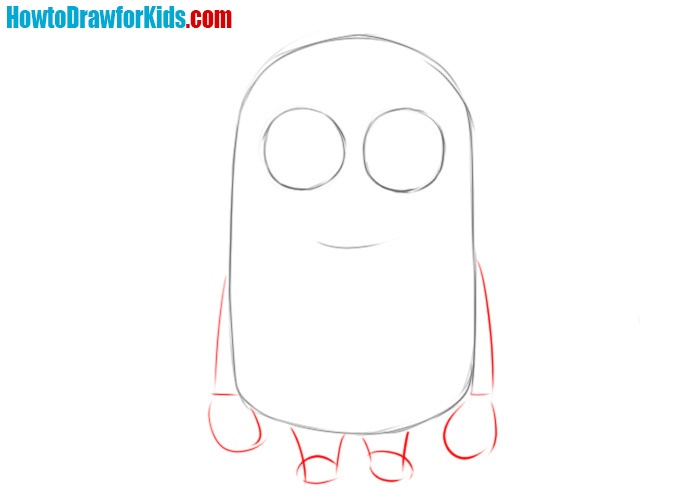 Step 4
Pupils very much animate the look of any character. Our Minion will be no exception. In this step, we will draw him the pupils and contours of the glasses. 
Step 5
This will be a very short step. We just need to draw a few rounded lines that will mark the hair on Minion's head. By the way, you can choose any hairstyle for Minion. For example, you can draw a beard or a woman's hairstyle.
Step 6
All Minions from the Despicable Me series wore the same clothes. Is it possible to forget these funny denim overalls? So we draw the straps and the front of the jumpsuit.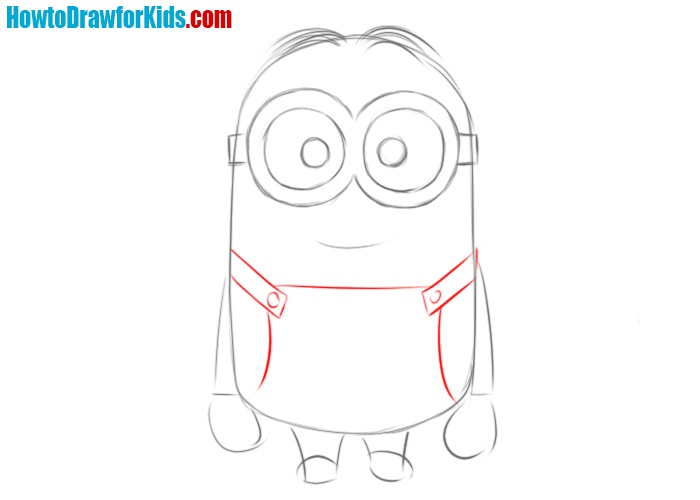 Step 7
This is another short step. Here we draw the outline of the logo and the top edge of the pants.
Step 8
Add some details. In our case, we outline the contours of the boots and palms. With the help of short lines, we outline the contours of Minion's pants.
Step 9
Let's check the results of our work. If all the lines are in place and all the proportions are met correctly, you can erase the extra lines and add folds to the fabric near the straps of the jumpsuit.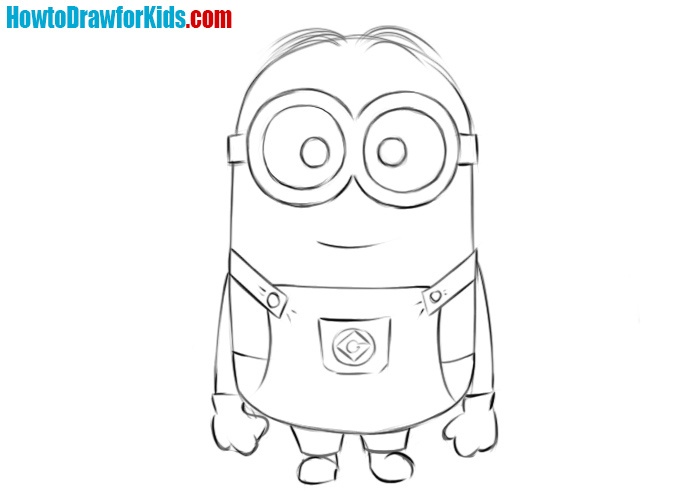 Step 10
Blue and yellow are the traditional colors of Minions. I will not even suggest using other colors because everyone is accustomed to precisely this color.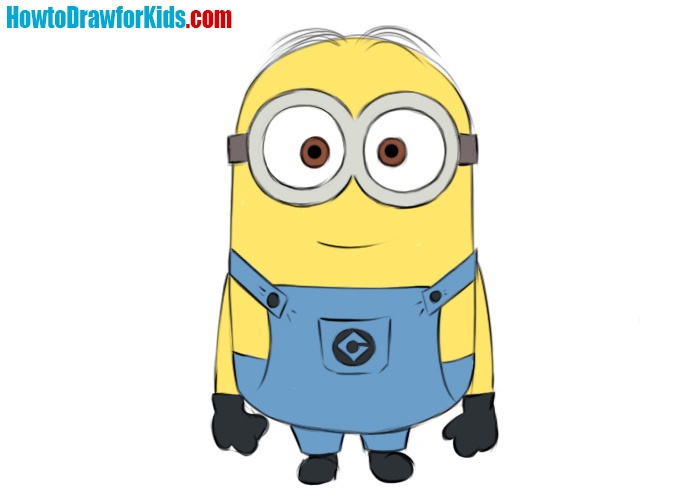 Let's make a small diagram that will always help you navigate this drawing lesson.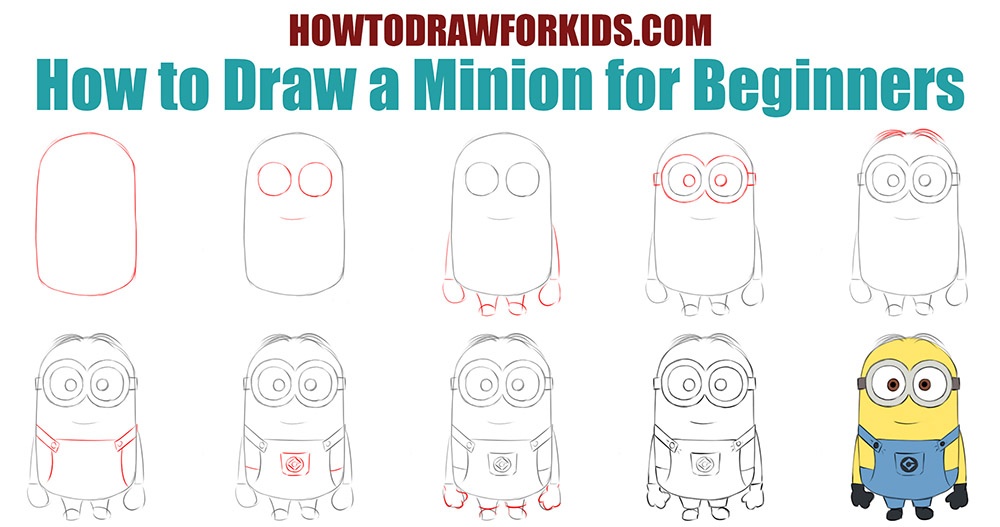 SHARE THIS DRAWING TUTORIAL