How to Draw a Star Step by Step
In this drawing lesson, you will learn how to draw a star step by step. This lesson will definitely not leave indifferent any of you.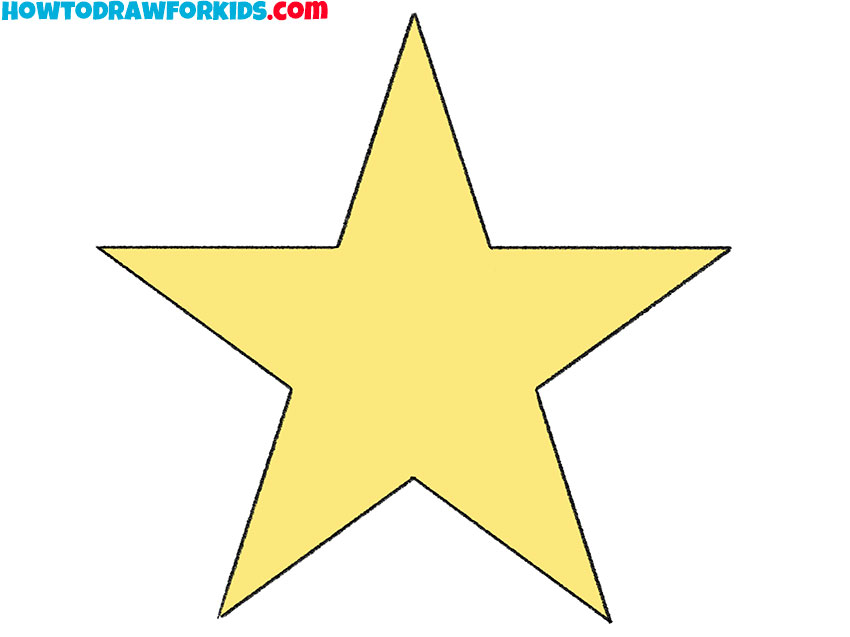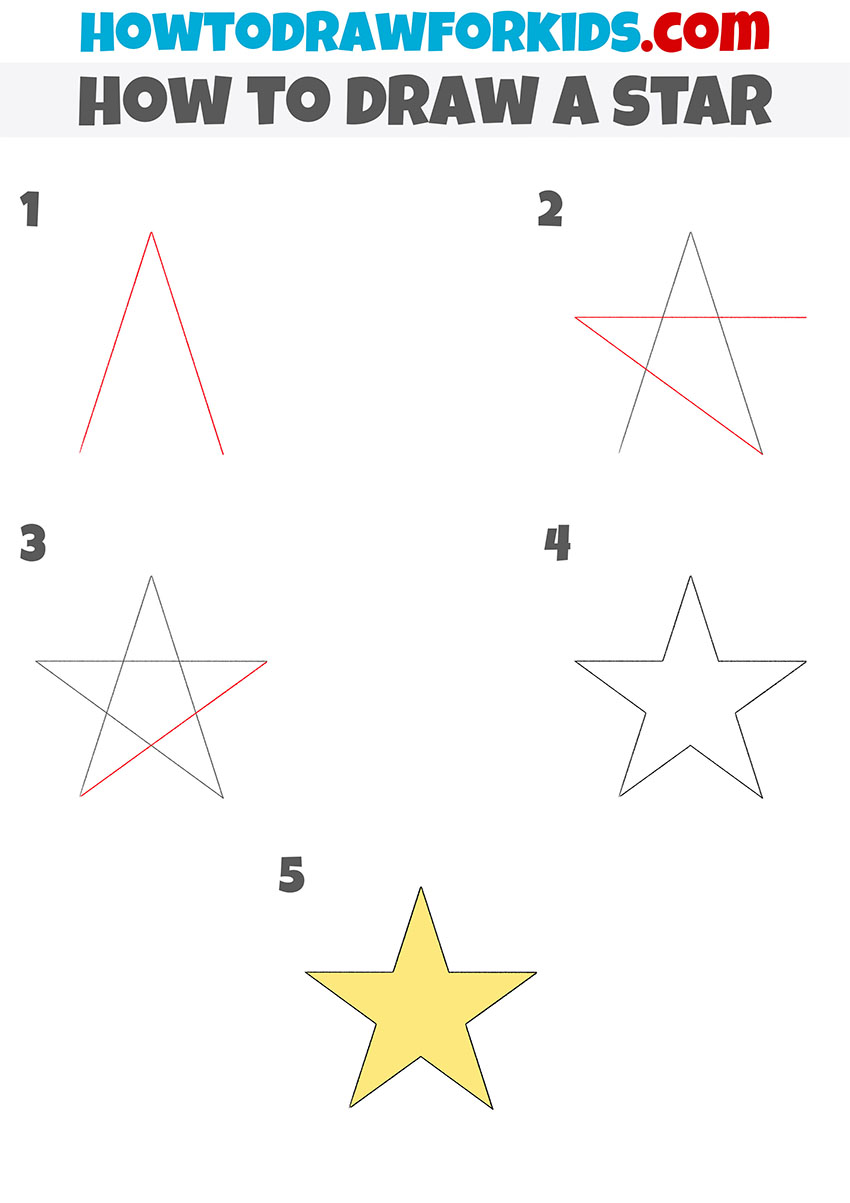 I bring to your attention an excellent and very useful drawing lesson, in which I will tell and show you how to draw a star step by step. This tutorial is great for beginner artists and kids, as it only consists of five very simple steps with detailed descriptions. Also, this lesson allows you to practice drawing straight lines. If you wish, you can use a ruler to draw straight lines to make your drawing look more perfect.
With this lesson, you will draw a five-pointed star. This is the most common way to depict a star. A five-pointed star is a star-type polygon with five vertices, in which all sides and all angles at the vertices are equal. When you learn how to draw a star with the help of this tutorial, you will be able to complement your drawing of the sky, space or any other picture of yours, as well as depict it as the main object of the drawing.
I recommend that you follow my instructions carefully so that you get an excellent result of your work. Right now, you can prepare the art supplies that you will use to draw the star step by step. I wish you enjoy the creative process!
Materials
Pencil
Paper
Eraser
Coloring supplies
Time needed: 20 minutes
How to Draw a Star Step by Step
Add the top edge of the star and side lines.

To complete this step, you need to draw two straight, slanted lines with a common top point.

Add the right edge of the star and part of the left edge.

Draw two more straight lines, placing one diagonally and the other horizontally.

Finish drawing the outline of the star.

Using one straight line, connect the ends of the two previously drawn straight lines.

Correct inaccuracies.

To prepare this drawing for coloring, remove the extra elements with the eraser.

Color the drawing.

To color this star, use yellow.
Now you can download the PDF file that I have prepared for your convenience. This file contains all the necessary useful materials for this lesson so that you can not lose this lesson in the absence of an Internet connection, and also return to it at any time convenient for you.