Today I will tell you how to draw a sunset step by step. This simple drawing lesson consists of only six steps.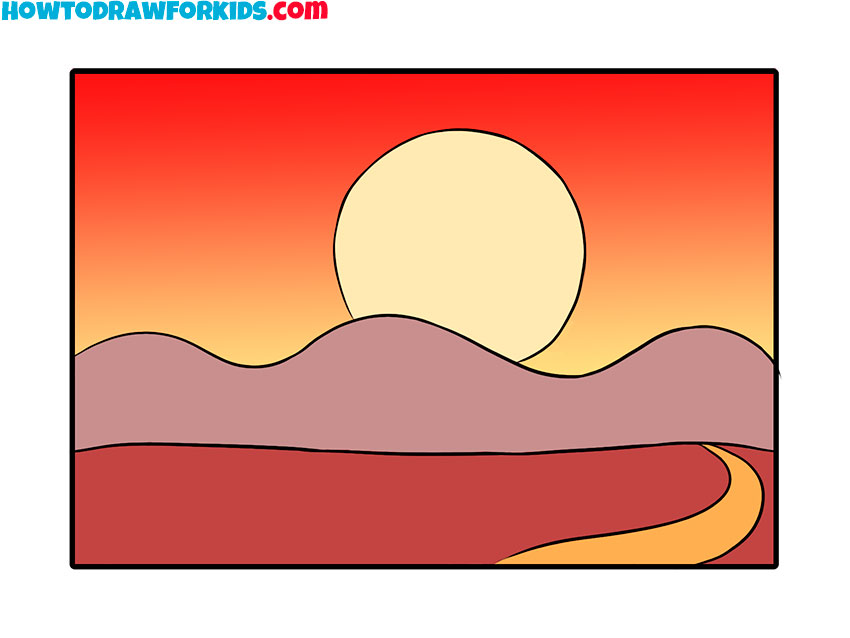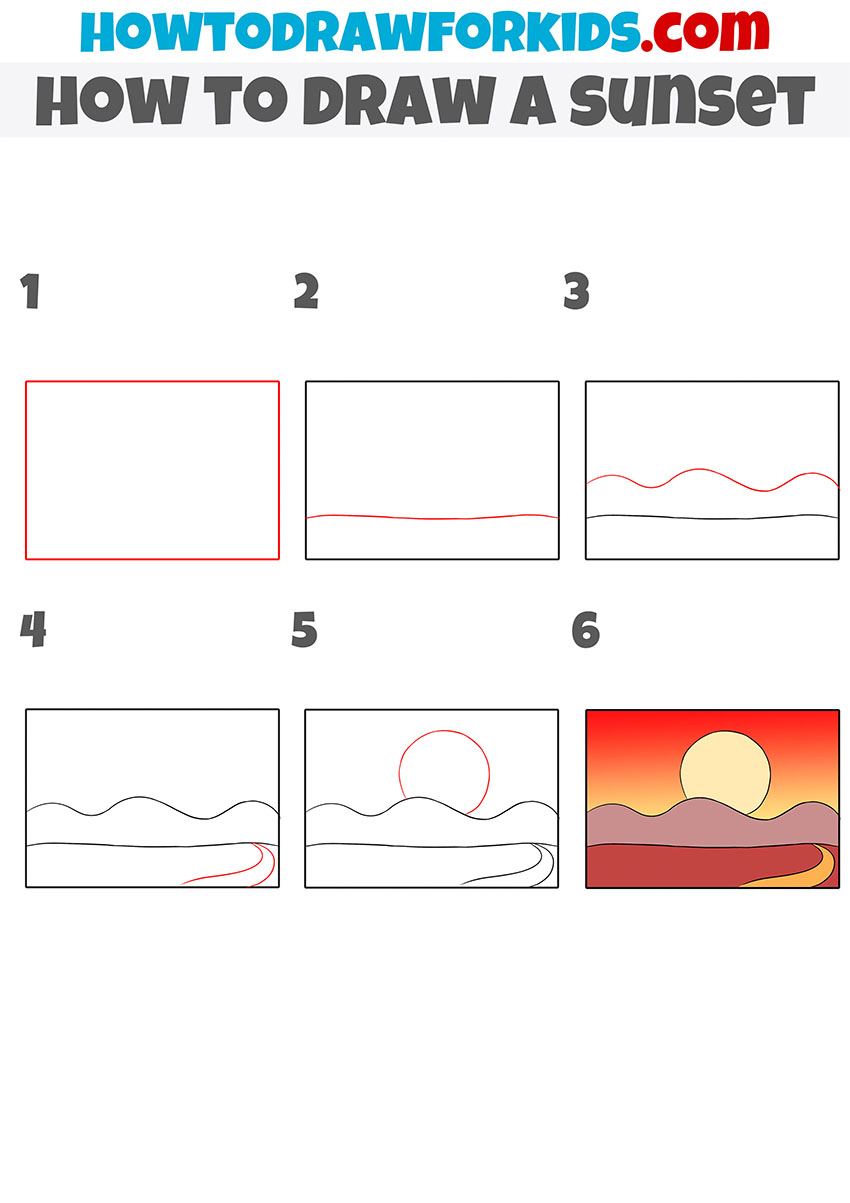 If you want to learn how to draw a sunset step by step, then this drawing lesson will help you a lot. Sunset is a very beautiful time of day and a phenomenon when we watch the sun set below the horizon.
Very often during sunset, the color of the sky near the horizon turns bright scarlet, which makes for a very beautiful sight.
This lesson will help you to greatly improve your skills as an artist, as you will be able to depict any natural or urban landscape using a sunset image in the future. To make this drawing look neater and more interesting for you, I suggest you draw it in a frame.
In this lesson, you will first draw a frame, a horizon line, and then a road and a sun. It is at the stage of coloring this drawing that you will be able to fill this drawing with meaning and depict the beauty of the sunset with the help of bright colors.
Materials
Pencil
Paper
Eraser
Coloring supplies
Time needed: 30 minutes.
How to Draw a Sunset Step by Step
Draw the frame.

To do this, you need to draw a large rectangle.

Add a horizon line.

Now depict one horizontal line at the bottom of the previously drawn rectangle.

Sketch out the hills.

To draw the mountainous area, draw one wavy line above the horizon line.

Depict the road.

At the bottom of your drawing, depict the road using two curved lines.

Draw the sun.

To depict the sun descending below the horizon, you need to draw an incomplete circle.

Color the drawing.

Use bright colors like red, yellow, orange and shades of brown.
Save the PDF file, which contains a short version of this drawing lesson and additional useful materials. You can download this file right now so that you don't lose it if you don't have an internet connection.