The lesson on how to draw a watermelon for kindergarten includes 4 simple steps. If you follow my tips, you will be pleased with the result.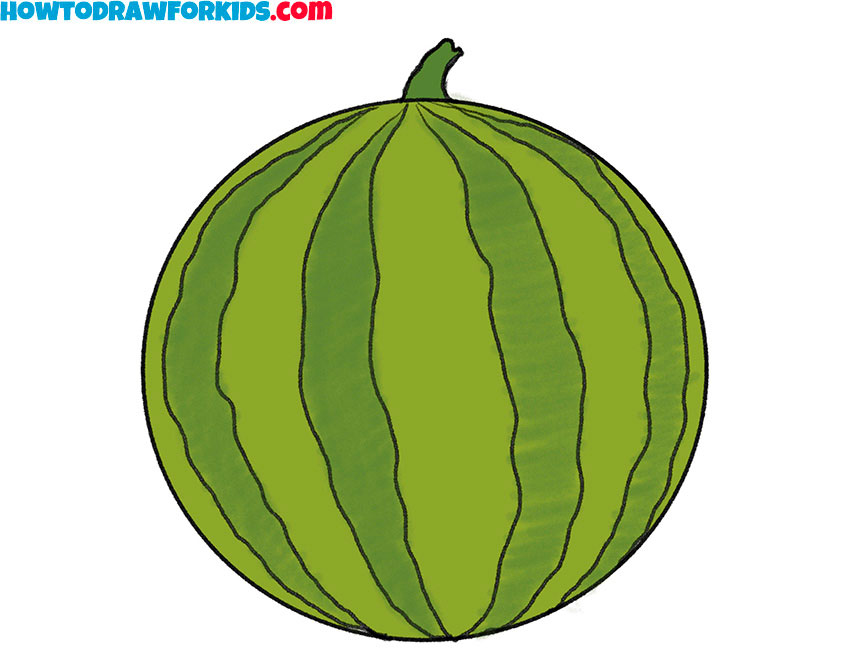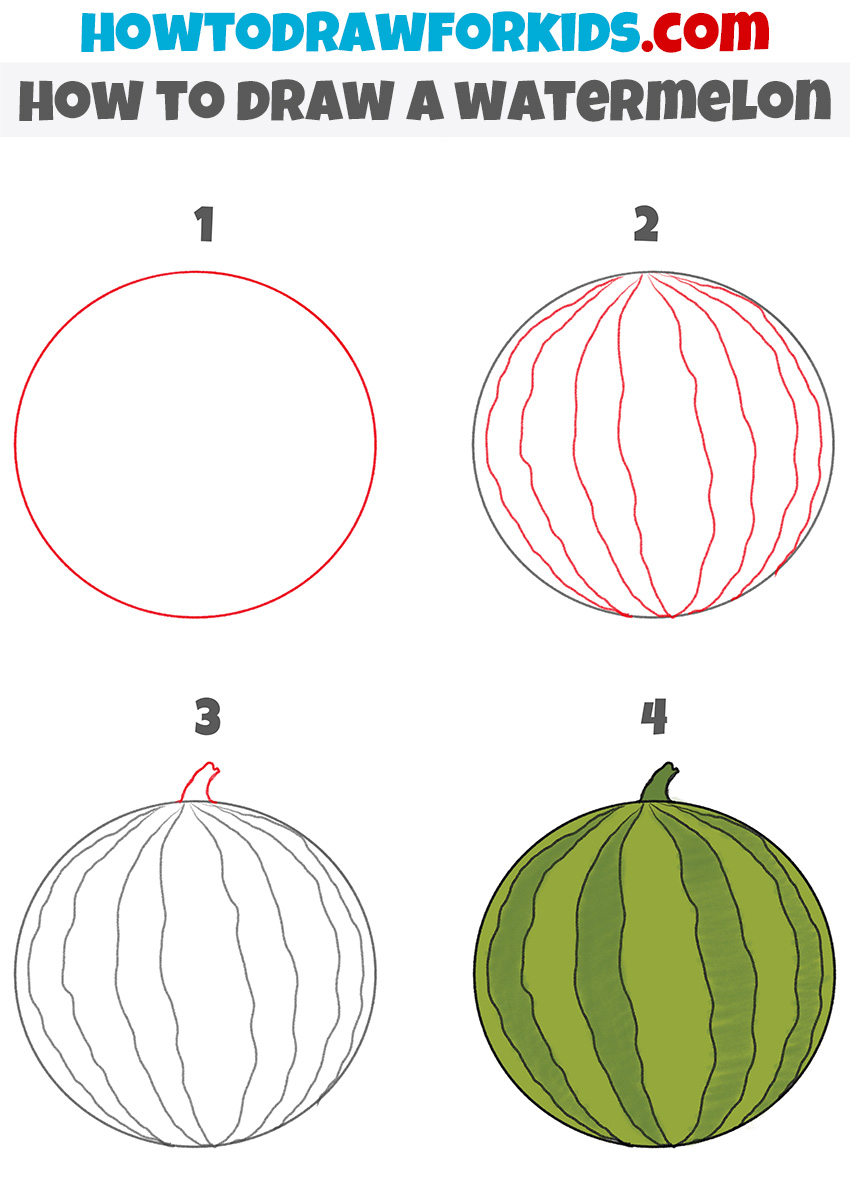 You will certainly enjoy this lesson, like all the previous lessons about delicious plants. Here I will show you how to draw a watermelon for kindergarten. This is a popular plant that both adults and children love. Watermelon has dense green skin and sweet juicy pulp. When the ripening season of watermelons comes, many people rush to feast on this plant.
There are different varieties of watermelon. The watermelon can be absolutely round or oval. Also, watermelon can have different shades of peel, it can be darker or lighter. In this tutorial, you can choose the shades for our watermelon yourself. I recommend choosing more contrasting colors. Thus, the watermelon will look more attractive and appetizing.
This tutorial will be very simple, and any novice artist can easily cope with this task. The lesson uses regular lines, so you can easily complete this task, even if you have never drawn a watermelon before. You will need to be able to draw an even circle, and all other lines will be arbitrary.
So, prepare all the necessary supplies and start the lesson.
Materials
Pencil
Paper
Eraser
Coloring supplies
Time needed: 15 minutes.
How to Draw a Watermelon for Kindergarten
Sketch out the outline of the watermelon.

To do this, determine the location and size of the watermelon and draw an even circle.

Draw stripes.

Depict some freeform wavy lines as shown in my example.

Add details.

Draw a small ponytail. This is where the watermelon is attached to the stem.

Color the drawing.

You need two shades of green. Color the watermelon, alternating colors.
I hope you enjoyed this tutorial and are happy with the result. Try drawing a watermelon with its surroundings, such as drawing a watermelon on the grass or on a platter. Try different options, share the result with your friends. Do not forget to subscribe on social networks so as not to miss new interesting drawing lessons.
For your convenience, I have prepared a PDF file with a short version of the tutorial.