In this lesson, I will show in detail how to draw an easy chicken step by step. This lesson is very simple and useful.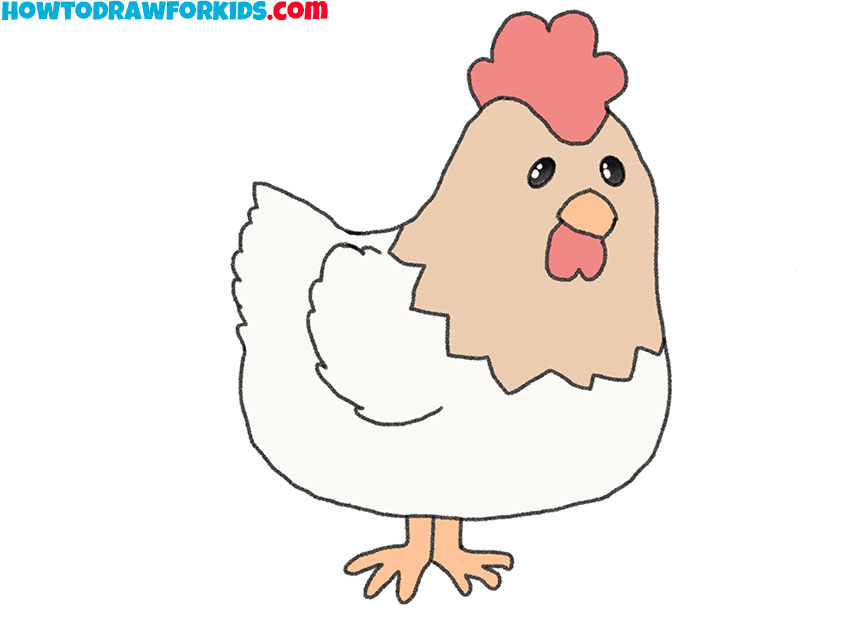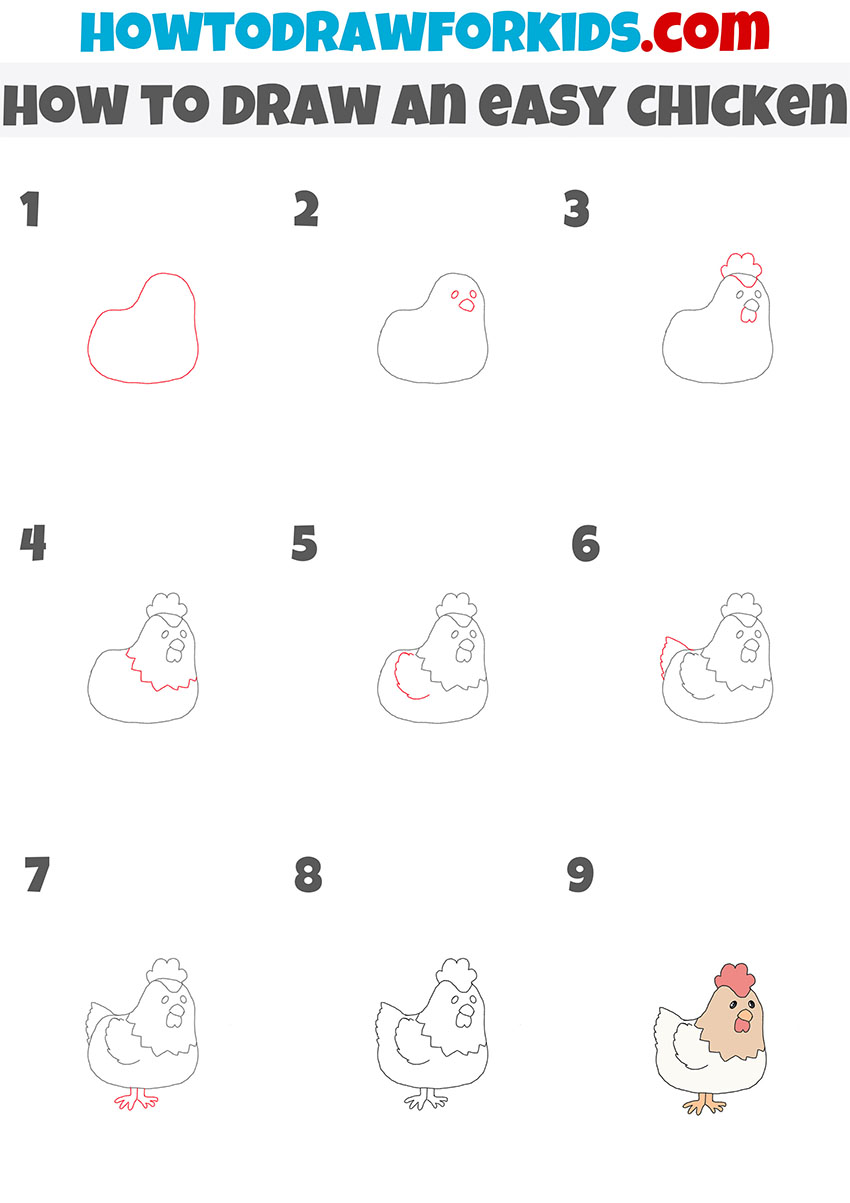 Let's continue the theme of drawing poultry and in this lesson I will show you how to draw an easy chicken step by step.
This is the most common poultry, which is grown in almost all countries of the world. Here is a very simple way to draw a chicken, and any aspiring artist can easily cope with this task.
The picture shows a white chicken, but you can paint the chicken in any other color, such as brown, gray or black, if you wish. You can also detail the feathers with short strokes.
The lesson consists of nine steps. Each step is one simple action. For your convenience, in each step, there is a small hint that will help you correctly depict the next element.
Materials
Pencil
Paper
Eraser
Coloring supplies
Time needed: 30 minutes.
How to Draw an Easy Chicken
Draw the outline of the body.

The head and torso are one figure. Try to correctly depict the shape of the body.

Detail the face.

In this step, add two oval-shaped eyes and the small beak.

Add the rest of the elements of the head.

With the help of wavy lines, draw the crest on the head and the earring under the beak.

Detail the color.

On the neck, draw a zigzag line where the color of the plumage will be different.

Sketch out the wing.

The wing is shaped like a semicircle, use a wavy line to depict the jagged edge of the wing.

Depict the tail.

The tail has a pointed shape. The top is flat, and the bottom has a jagged edge.

Draw two paws.

The paws are located side by side, draw three long fingers on each paw.

Correct inaccuracies.

Remove all extra lines in the drawing.

Color the chicken.

Choose any color for the drawing.
Download the PDF file that I have prepared especially for your convenience, so that you can return to the lesson at any time. In this file, you will find a brief instruction and additional materials for completing the lesson.