In this lesson, you will learn how to draw an easy Christmas tree. I promise you will enjoy this tutorial.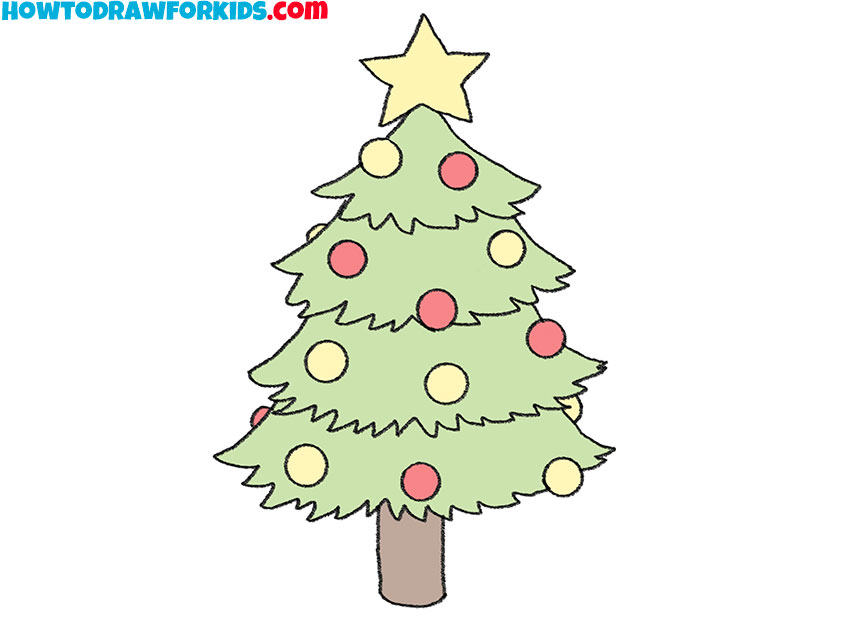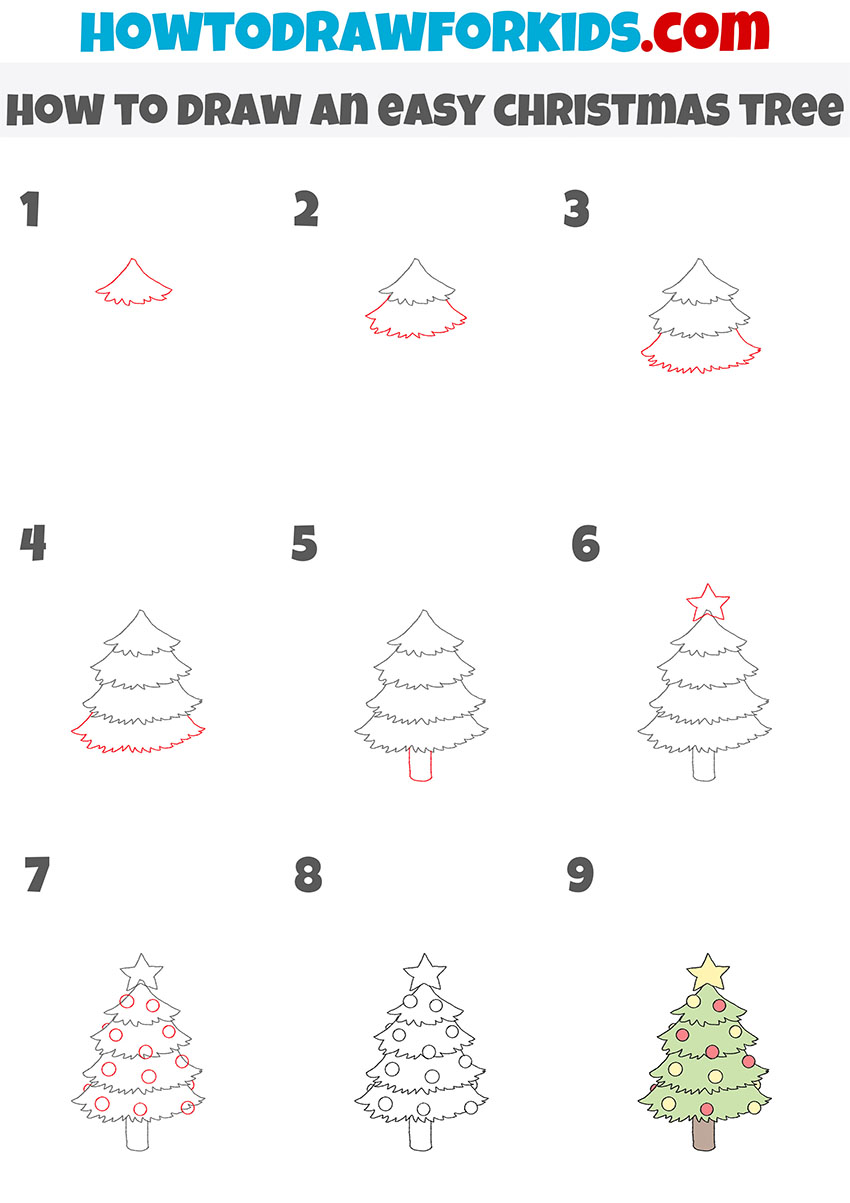 I have prepared a new lesson for you, which is dedicated to the holiday theme, and now I will show you in detail how to draw an easy Christmas tree. This is an invariable attribute of Christmas, and every year a beautiful fluffy Christmas tree is installed in every house.
By tradition, it is customary to decorate the Christmas tree with beautiful toys and sweets. Here is a very simple way to draw a Christmas tree. The crown of the Christmas tree consists of several tiers; a star and balls are used as decoration.
With the help of this lesson, you will improve your artistic abilities and feel the atmosphere of the holiday. Freehand lines are allowed in this lesson. The size and arrangement of the toys may differ slightly from my example, you can also choose any other colors for coloring the decorations.
Materials
Pencil
Paper
Eraser
Coloring supplies
Time needed: 30 minutes.
How to Draw an Easy Christmas Tree
Draw the top.

The top has a pointed shape, draw the bottom contour with a jagged line.

Depict the next tier.

Draw smooth lines on the sides and depict an uneven zigzag line at the bottom.

Add another tier.

Repeat the previous step and add another tier of the same shape at the bottom.

Sketch out the last tier.

The lower tier has the same shape as the previous tiers.

Draw the trunk.

With the help of several even straight lines, depict the small trunk.

Start drawing decorations.

Depict the big star on top of the tree.

Add details.

Sequentially, sketch out small circles.

Correct inaccuracies.

Use the eraser to remove any unnecessary guidelines.

Color the drawing.

Use green, brown and other colors.
For your convenience, I have prepared a short version of this walkthrough in PDF format. Download this file so that you can return to the lesson at any time.