In this tutorial you will learn how to draw Dobby step by step. Start this lesson and get very useful drawing skills.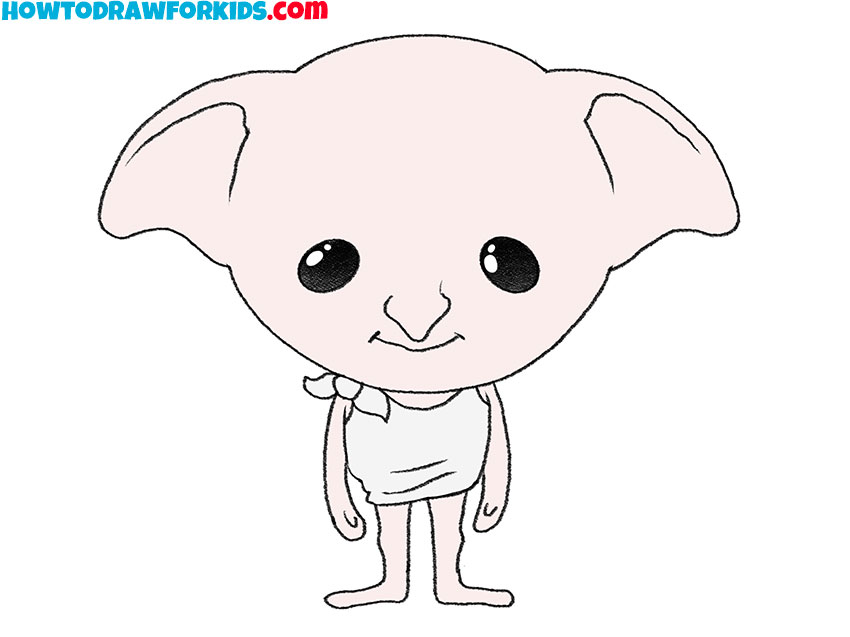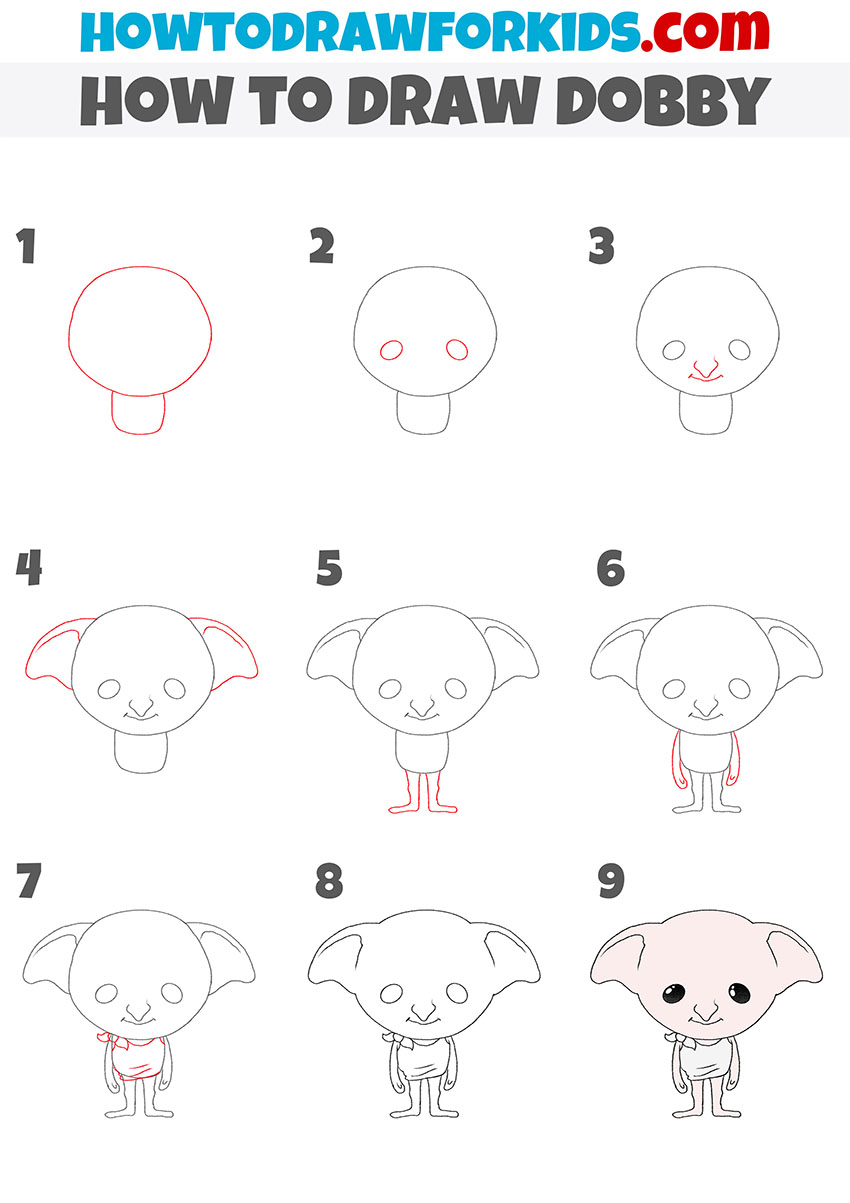 I invite all beginner artists to a new drawing lesson in which I will show you how to draw Dobby step by step. I promise that you will have an exciting pastime ahead of you.
Surely you like to draw popular characters, and I am glad to present you a new lesson on how to draw Dobby. You know this character from the Harry Potter series of novels. This is a house elf that has an unusual appearance. Dobby has small stature, huge eyes and big ears.
Pay attention to body proportions. Dobby has a large head and a relatively small torso. Try to keep the same proportions in your drawing.
Materials
Pencil
Paper
Eraser
Coloring supplies
Time needed: 30 minutes
How to Draw Dobby Step by Step
Draw the head and torso.

First draw a circle and then add the small torso. Keep all proportions in this step.

Depict the eyes.

Draw two eyes in the form of small ovals.

Add the rest of the elements of the face.

Now depict the nose and with the help of a smooth curved line draw the mouth.

Sketch out the ears.

Draw two large ears on the sides of the head and immediately add an inner outline.

Draw the legs.

At the bottom of the torso, add two thin legs, in which the feet are turned in opposite directions.

Depict the hands.

Using smooth lines, add two thin arms that fit snugly against the torso.

Add the clothes.

Outline the top and bottom of the garment and then add the small knot at the neck.

Correct inaccuracies.

Correct the mistakes if you notice them and carefully remove all unnecessary lines.

Color the drawing.

For coloring, you will need pink, light gray and black.
Now you have completed all the steps in this instruction and learned how to draw Dobby. Show the drawing to your friends and invite them to complete this lesson together. By tradition, I suggest you download a PDF file that contains a short version of this lesson. Don't forget to follow us on social media if you haven't already.