I suggest you complete a new simple drawing lesson in which you can learn how to draw Goofy quickly and easily.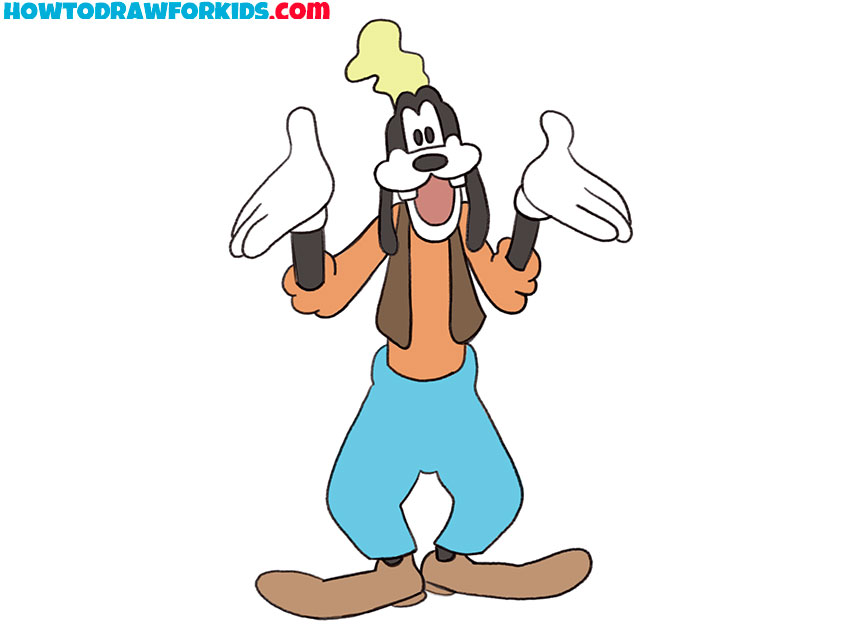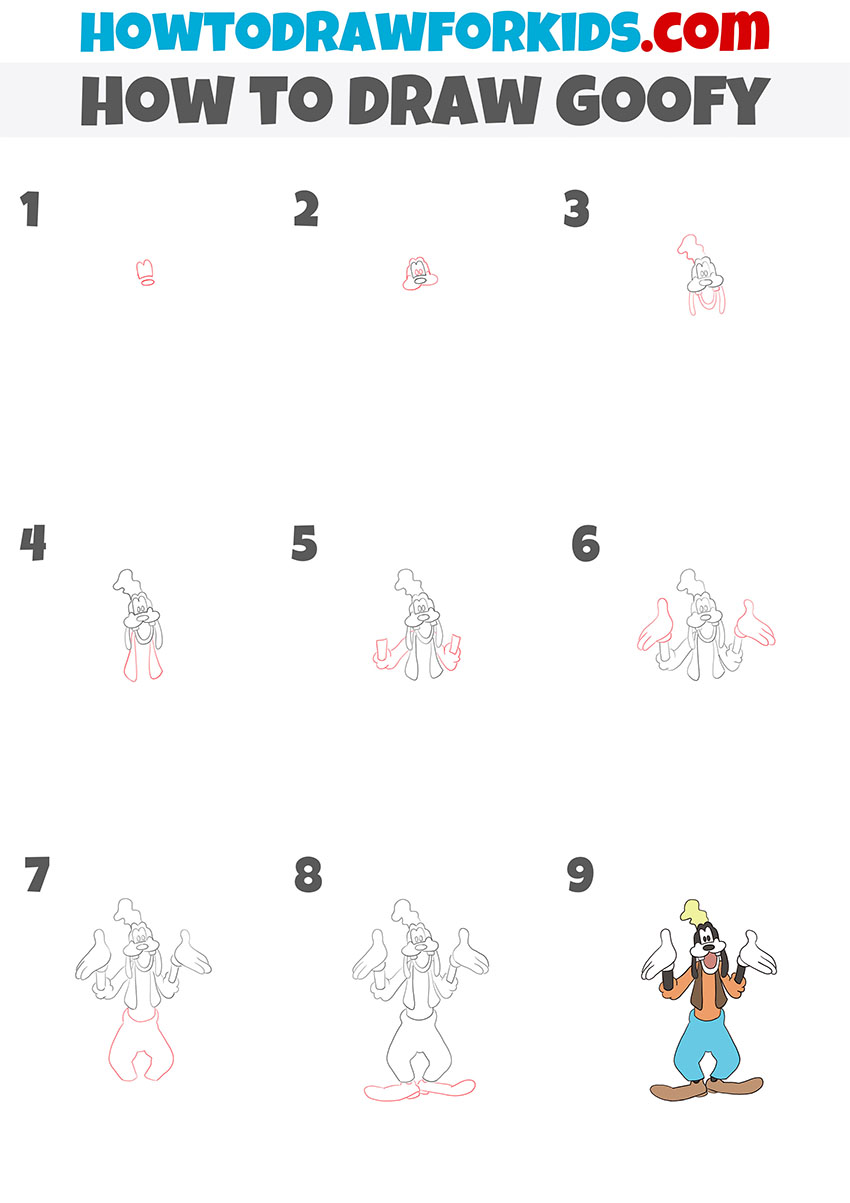 Now I will show in detail how to draw Goofy. This is a unique cartoon character created by the Walt Disney Company. Surely you like this dog, which is a good friend of Mickey Mouse.
Goofy is careless, simple-minded, modest, and clumsy. Very often, Goofy does not notice the obvious things, so he gets into dangerous and stupid situations.
Of the good qualities of Goofy, enthusiasm, optimism and indefatigable energy should be noted. It is these qualities that the audience likes the most, and therefore Goofy has many fans around the world.
Materials
Pencil
Paper
Eraser
Coloring supplies
Time needed: 30 minutes
How to Draw Goofy
Draw the eyes and nose.

Let's start with the elements of the face, and in the first step you will draw the eyes and nose.

Depict the top part of the head.

Use smooth, curved lines to represent the Goofy's head.

Add the hat, ears, and the bottom of the head.

Draw the hat with a jagged line, add the thin floppy ears and depict the open mouth.

Sketch out the vest.

From the head, draw down smooth lines on each side.

Depict the hands.

Goofy's arms are bent at the elbows. Draw the wide sleeves with smooth lines.

Add the hands.

Try to correctly depict the position of the fingers on the hands.

Draw the lower part of the torso.

Depict the belt and wide pants. The legs are slightly bent at the knees.

Add the shoes.

Draw long boots with the toes pointing in opposite directions.

Color the Goofy.

For coloring, you will need several bright colors.
Don't forget to download the PDF file with the simplified version of the lesson. In this file you will find a brief instruction and additional training materials.