In This Tutorial you will Learn How to Draw a Chimpanzee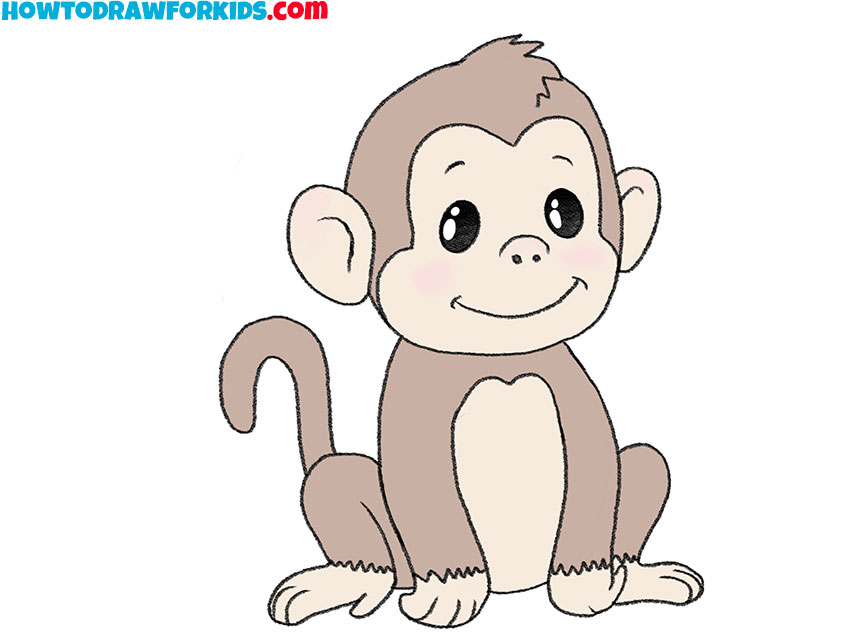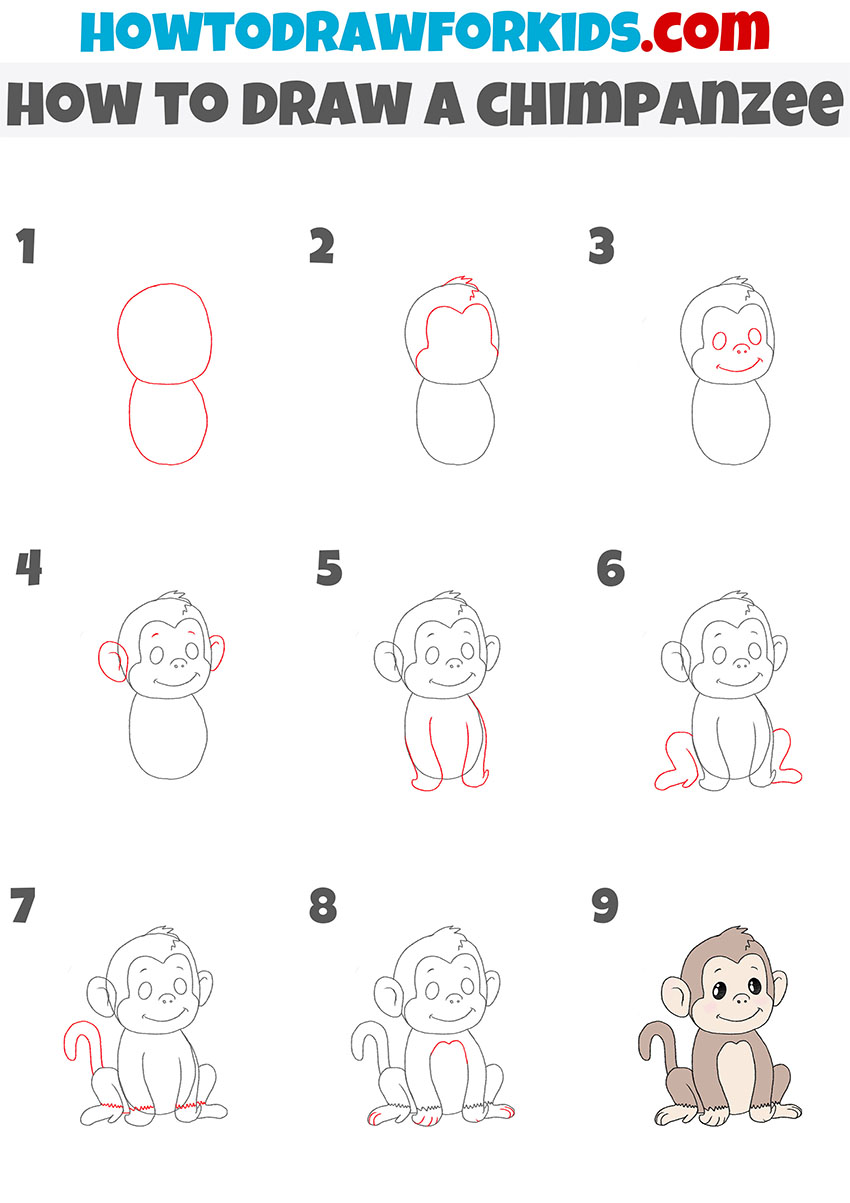 Drawing animals is a very interesting activity, and I am glad to offer you a new instruction on how to draw a chimpanzee. Chimpanzees are distinguished by high intelligence and physical strength. These cute monkeys are very trainable, appreciate care and are very attached to people.
Now you have to draw a cute little chimpanzee in a sitting position. You can easily do it, thanks to my simple instructions. You only need to be attentive and accurate at every stage of drawing.
Now prepare all the necessary supplies and proceed with the lesson and gently start the lesson.
Materials
Pencil
Paper
Eraser
Coloring supplies
Time needed: 30 minutes
How to Draw a Chimpanzee
Draw the head and torso.

First draw the large head, and then add the small torso.

Detail the head.

Mark the contour where the color will differ and draw the crest on the top of the head.

Sketch out elements of the muzzle.

Depict the oval-shaped eyes, the small nose and the wide mouth.

Add the rest of the elements of the head.

Draw the large ears on the sides of the head and draw the eyebrows with short strokes.

Draw the front paws.

With the help of smooth lines, depict two front paws in which the brushes are bent inward.

Depict the hind legs.

With smooth curved lines depict two hind legs in a sitting position.

Detail the color and draw the tail.

Depict small zigzag lines on the paws. Draw the large tail with smooth lines.

Add the fingers and detail the chest.

Draw the toes on each paw and draw a curved line across the chest.

Color the drawing.

You will need different shades of brown, as well as black.
Now you know how to draw a chimpanzee step by step. Leave your feedback in the comments, so I know if you enjoyed this tutorial. By tradition, I prepared a PDF file for you in advance, in which you will find a brief instruction and additional training materials. Download the file and draw at any convenient time.