Now you will learn how to draw a cute ghost. The instruction includes only seven steps that you can easily follow.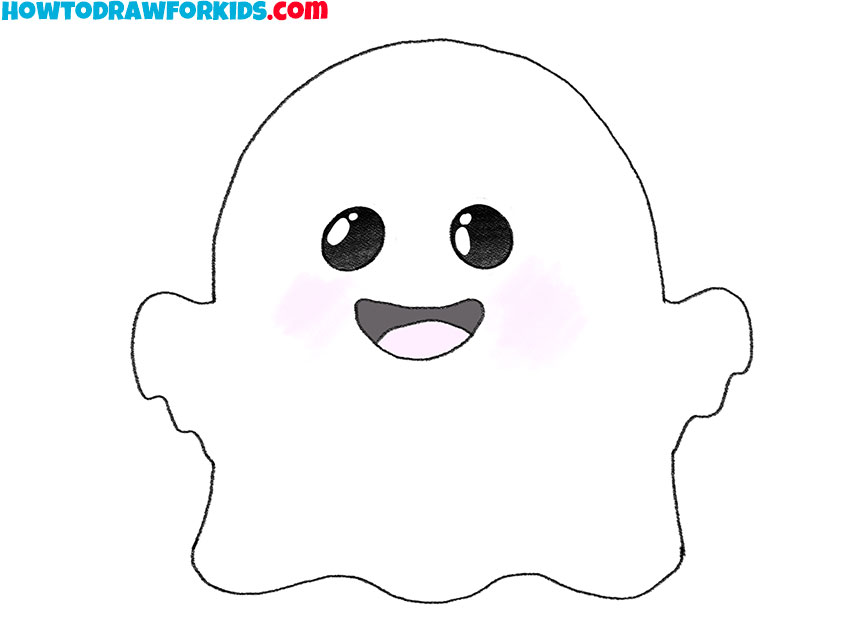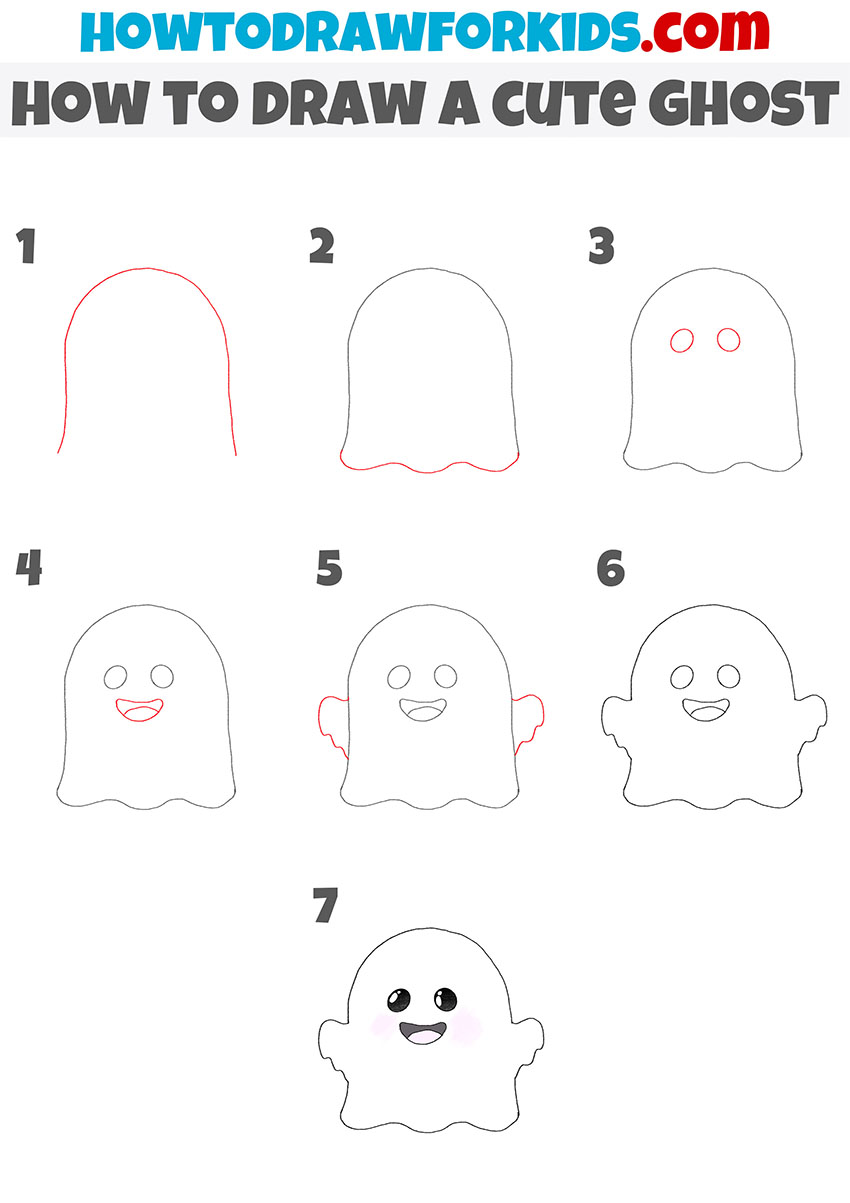 I am sure that you will enjoy the new lesson on how to draw a cute ghost step by step. Here the ghost is depicted as a white creature that can fly, has uneven outlines and expressive facial features.
It is in this way that ghosts are most often depicted in any illustrations. It is believed that such ghosts live in ancient castles. They are not dangerous, but can be very scary.
This creative task will be very simple, as free lines are allowed here and the shape of the ghost in your drawing may differ from my example. Any smooth lines can be used to draw the outer contour of the ghost, since this object does not have a clear outline.
Materials
Pencil
Paper
Eraser
Coloring supplies
Time needed: 30 minutes
How to Draw a Cute Ghost
Draw the top outline.

Determine the size of your drawing and depict a figure that has the shape of the dome.

Depict the bottom outline.

Draw a smooth wavy line at the bottom.

Add the eyes.

Draw two oval-shaped eyes.

Sketch out the mouth.

Depict the wide mouth and add the tongue inside.

Draw the hands.

On the sides, add two short arms using jagged lines.

Correct inaccuracies.

Take the eraser and remove all extra lines on your drawing.

Color the drawing.

For coloring, you will need black, pink, and gray.
The lesson is over, and now you are convinced that drawing a cute ghost is very easy. Share your impressions about this lesson in the comments. Also, you can offer your ideas for the next drawing lessons. I will take your wishes into account when creating new instructions. For now, don't forget to download the PDF file that contains the simplified version of this tutorial and draw whenever you want.