I have prepared for you a lesson on how to draw a little mermaid. This guide is very simple and contains only nine easy steps.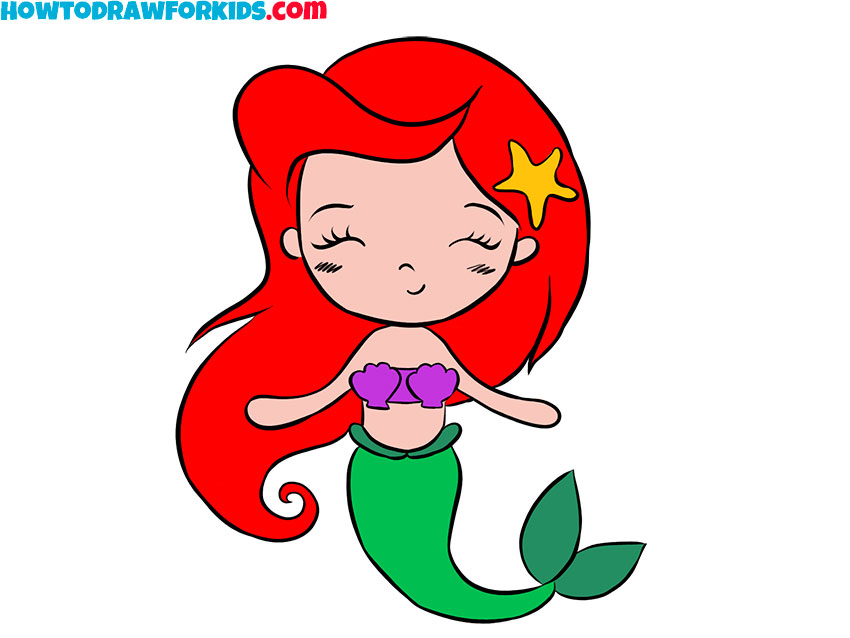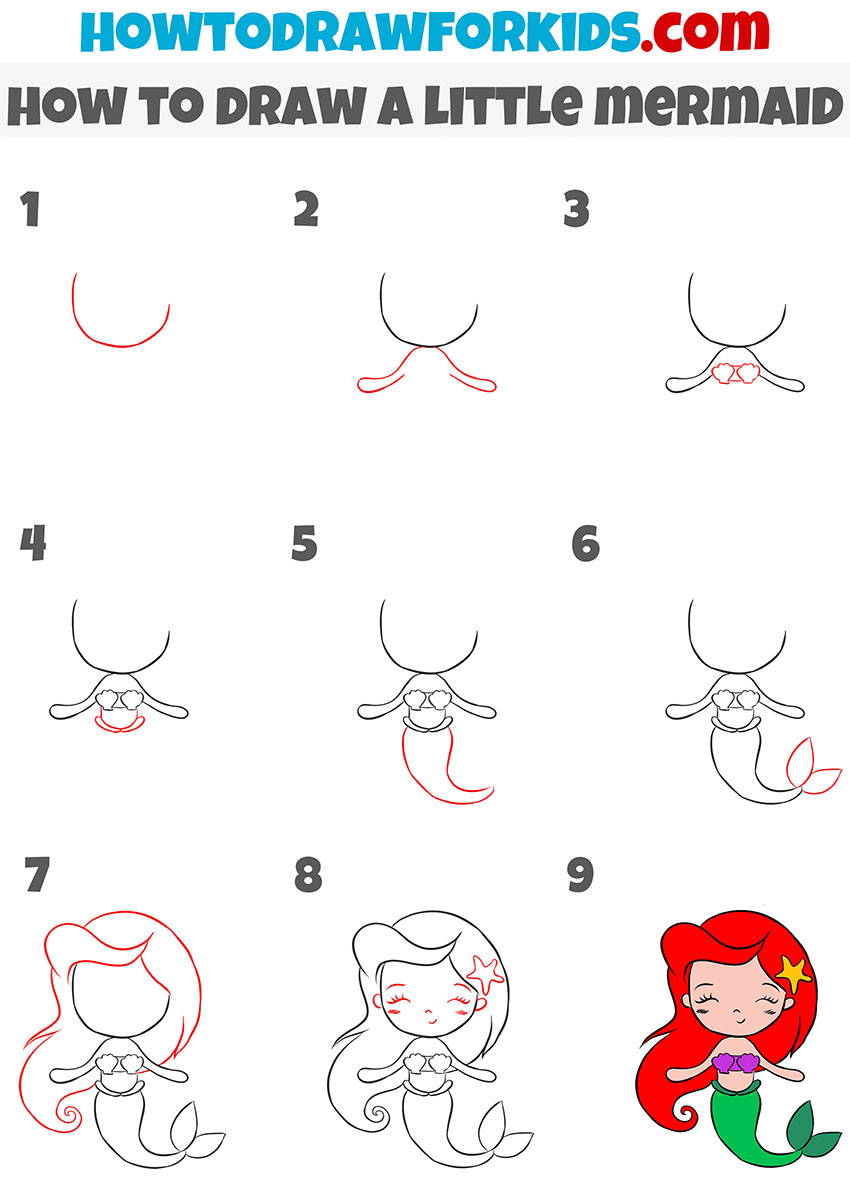 A new exciting lesson on how to draw a little mermaid step by step is ready. I am sure that you will like this lesson and will not cause you any difficulties. The finished drawing of a little mermaid will turn out to be very cute, bright and colorful.
I think that you have ever seen a mermaid as a cartoon character or a book hero. The mermaid is a mythological character. It is believed that mermaids live in various bodies of water and look half like girls, and half like fish.
Instead of legs, mermaids have a long, dolphin-like tail. Most often, cartoon mermaids are depicted with bright orange or red fluffy hair.
Materials
Pencil
Paper
Eraser
Coloring supplies
Time needed: 30 minutes
How to Draw a Little Mermaid
Draw the outline of the head.

You can depict this as an arc using a curved line.

Add the mermaid's arms.

Below the outline of the mermaid's head, draw a curved line to depict two identical arms.

Depict the top of the mermaid costume.

Draw two shell outlines and two short straight horizontal lines.

Sketch out the sides and waist.

Draw two short straight vertical lines, as well as two curved lines below them.

Draw the main part of the tail.

Below the drawn mermaid's belt, draw two long, curved lines.

Add fins on the tail.

Near the bottom narrow part of the mermaid's tail, add two pointed fins.

Depict the outline of the hair.

Use curved lines to make the hair thick and voluminous, and add a curl underneath.

Add details.

Draw the ears, eyebrows, eyes, nose, mouth, cheeks and the outline of the starfish on the head.

Color the drawing.

Use any colors to color the little mermaid.
I have prepared a PDF file with a short version of this lesson. You can download this file so you can come back to this tutorial whenever you feel like painting again.