How to Draw a UFO Step by Step
I bring to your attention a lesson, in which I will show you how to draw a UFO step-by-step. This guide will appeal to any aspiring artist.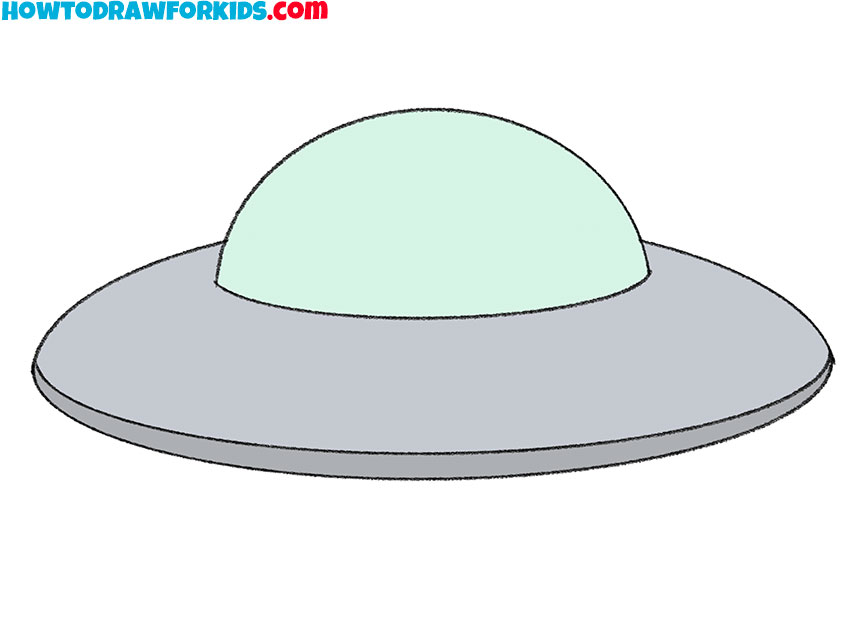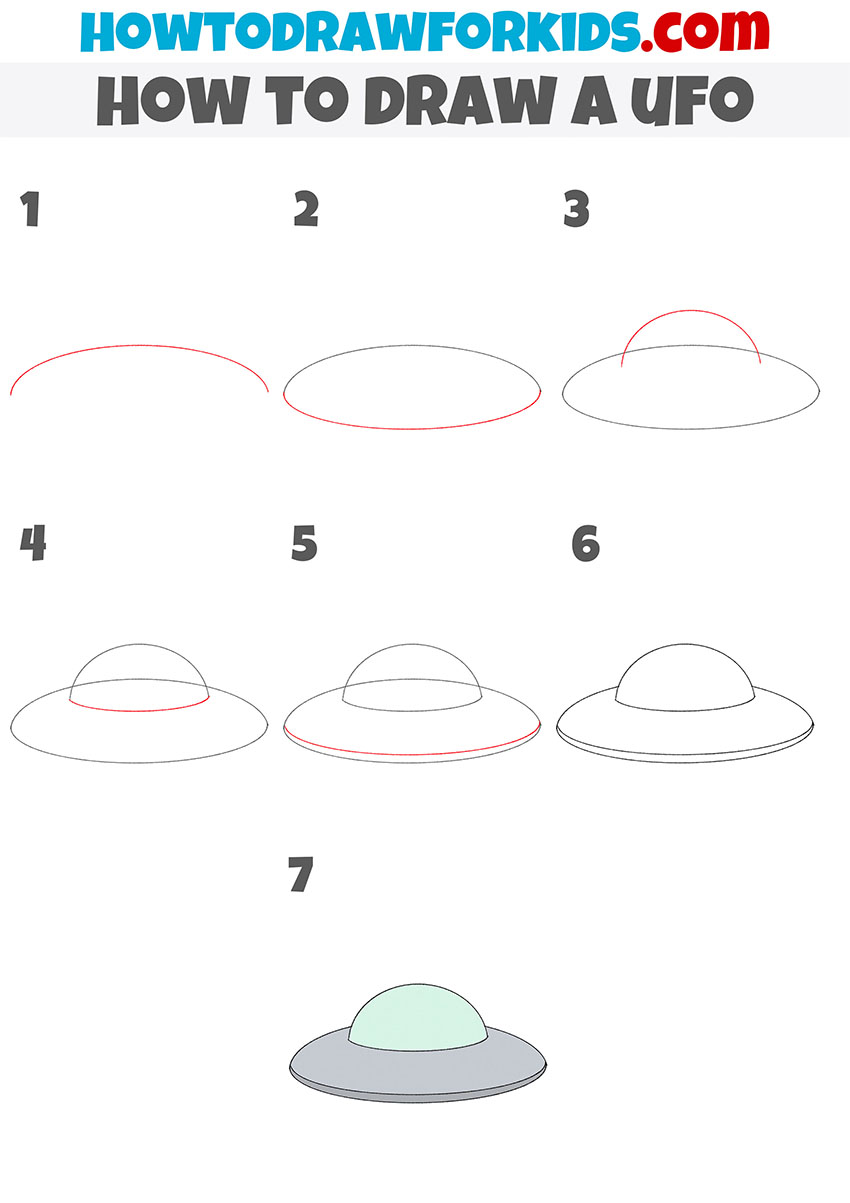 With the help of a simple instruction, you will learn how to draw a UFO step by step. The topic of unidentified objects is very interesting and has attracted the attention of scientists and ordinary observers at all times.
Alien civilizations have always aroused curiosity. There are even special committees that deal with the existence of extraterrestrial life, but this topic is still shrouded in mysteries and mysteries.
There are numerous eyewitness accounts who saw suspicious objects in the sky. The flight path of a UFO can be different. This object can move at high speed or vice versa, it can take a stationary position for some time.
The intensity of the glow can also be different. Most often, the object had an oval shape. It is such an oval object that you will draw in this lesson. This will require your ability to draw smooth, rounded lines. The UFO has a main body and an upper part.
Materials
Pencil
Paper
Eraser
Coloring supplies
Time needed: 30 minutes
How to Draw a UFO Step by Step
Draw the top of the body.

Sketch out a smooth curved line.

Add the bottom of the case.

At the bottom, add another rounded line to make an elongated oval.

Sketch out the top of the UFO.

At this stage, draw a rounded line at the top.

Finish drawing the top.

Depict a connecting line to make a closed loop.

Depict the width of the hull.

Draw a smooth line along the bottom outline.

Correct inaccuracies.

Use the eraser to remove all extra lines in your drawing.

Color the UFO.

For coloring, use any shades of blue and gray.
I want to remind you that for your convenience, I have created a PDF file in which you will find a brief instruction and additional useful materials. Download the file so that you can always return to this lesson if necessary, even if the Internet is not available to you.