In this tutorial, I will show you how to draw a forest step-by-step. The instruction contains nine simple steps.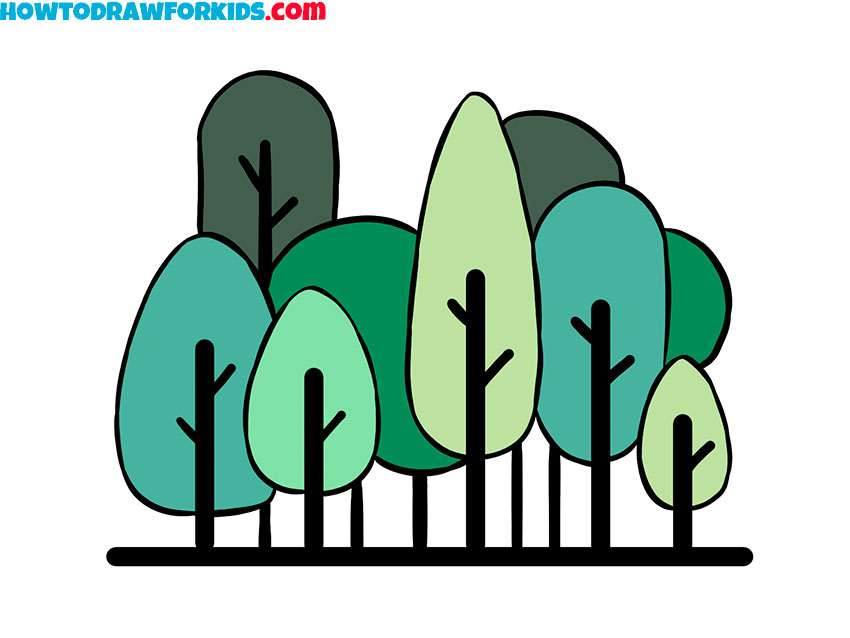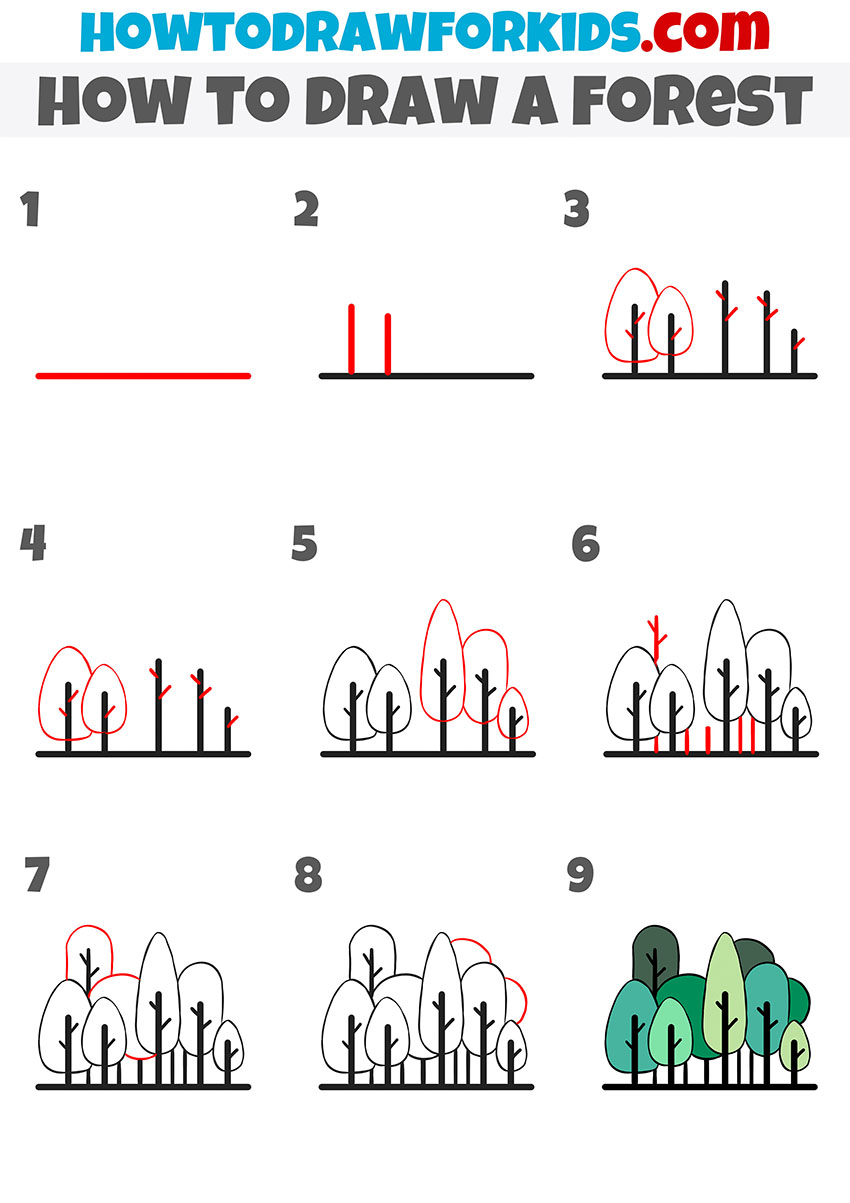 I suggest you complete a new useful lesson, and now you will learn how to draw a forest step-by-step. The forest can be depicted in a variety of ways, and here is a very simple way that any aspiring artist is sure to love.
The picture shows several trees that stand side by side. Trees have different shapes and sizes. This method of drawing can be used to create beautiful landscapes or as an element of decor.
The trees here are depicted schematically and have an even vertical trunk, many short branches and a rounded crown. I hope that you will like this way of drawing and that you will be happy to complete this lesson.
Materials
Pencil
Paper
Eraser
Coloring supplies
Time needed: 30 minutes.
How to Draw a Forest Step by Step
Draw the outline of the ground.

This is a simple step in which you draw a wide horizontal line.

Depict two trunks.

Draw two short and wide lines that are located vertically.

Finish drawing two trees and move on to the next.

Draw side branches and a crown on the trees, and depict three more trunks.

Check the drawing.

Compare your drawing with my example and check if you have positioned all the trees correctly.

Sketch out the crown on the trees.

With smooth lines, depict the crown of various shapes.

Draw tree trunks.

Add some short and wide vertical lines.

Depict the crown on the trees.

Use smooth lines to depict the crown on two trees.

Add the rest of the trees.

With the help of smooth curved lines, depict the crown of trees located in the background.

Color the forest.

To color the crown, use different shades of green.
As a reminder, I prepared a PDF file in advance that contains a short version of the lesson and additional useful materials. Download the file and complete the lesson at any convenient time.