In this drawing lesson, you will learn how to draw a school bus step by step. This lesson will be very useful for each of you!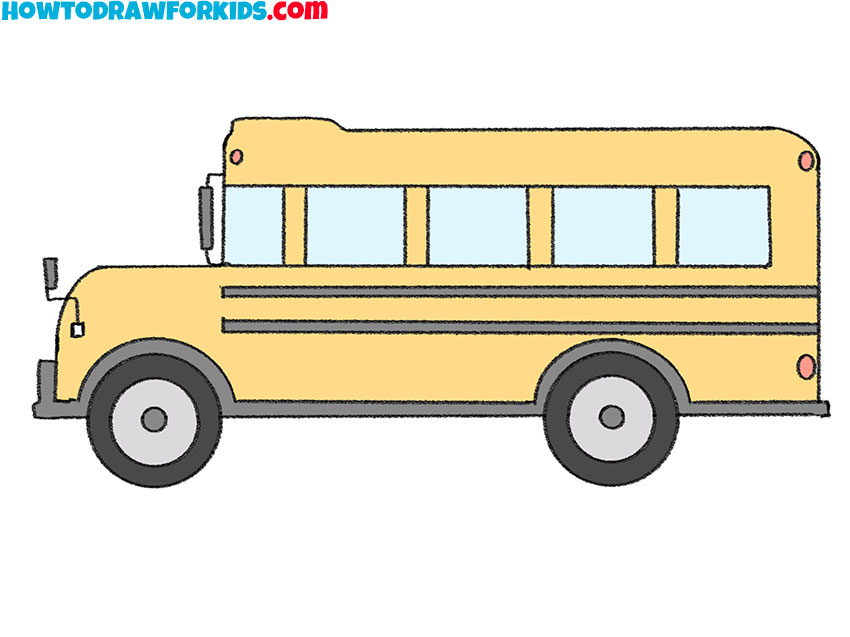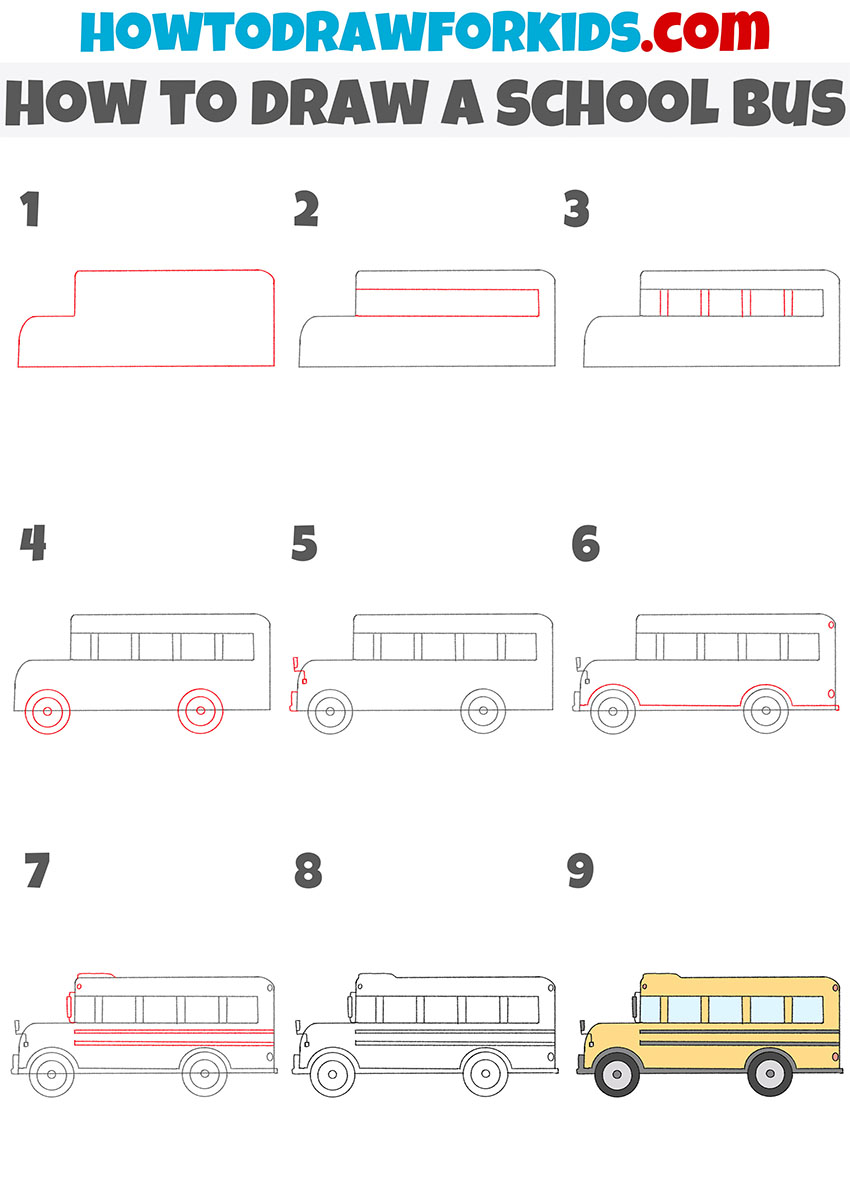 I am glad to offer you this wonderful drawing lesson, in which I will tell and show you how to draw a school bus step by step. I created this lesson specifically for children and beginner artists, so it contains fairly simple elements.
The school bus is a bus designed for the organized transport of children to educational institutions, places of excursions, as well as various educational and recreational activities. Surely, many of you have ever ridden in school buses.
Most often, school buses are yellow. In this lesson, you will learn how to draw a student bus, and then you can use these skills to draw your pictures in the future.
You can use the school bus as the main subject of your drawing, or you can add it as part of your drawing of a cityscape, road, nature scene, or any other object.
Materials
Pencil
Paper
Eraser
Coloring supplies
Time needed: 30 minutes
How to Draw a School Bus Step by Step
Draw the outline of the bus.

Depict some straight lines and connect them with rounded lines.

Add the outline of the bus windows.

At the top of the bus outline, draw a shape that looks like a rectangle without a side.

Depict dividing lines between windows.

Inside the previously drawn shape, add some straight parallel vertical lines.

Sketch out the school bus wheels.

At the bottom of the bus, draw two identical wheels using circles of different diameters.

Draw the headlights and the side mirror.

To add these elements, use straight lines, as shown in the picture.

Add details.

Draw straight lines and arcs at the bottom of the bus. Add ovals and straight lines at the back.

Complete the drawing with decorative elements.

Draw an oval, straight and curved lines in front of the bus. Add straight lines.

Correct inaccuracies.

Use the eraser to remove all unnecessary lines.

Color the drawing.

To color the school bus use yellow, blue, red, black, and shades of gray.
As usual, I have prepared a PDF file for you, where you can find a short version of this tutorial and additional useful materials that will help you improve your skills as an artist.