I suggest you complete another fascinating lesson, and now I will show you in detail how to draw a sitting cartoon dog.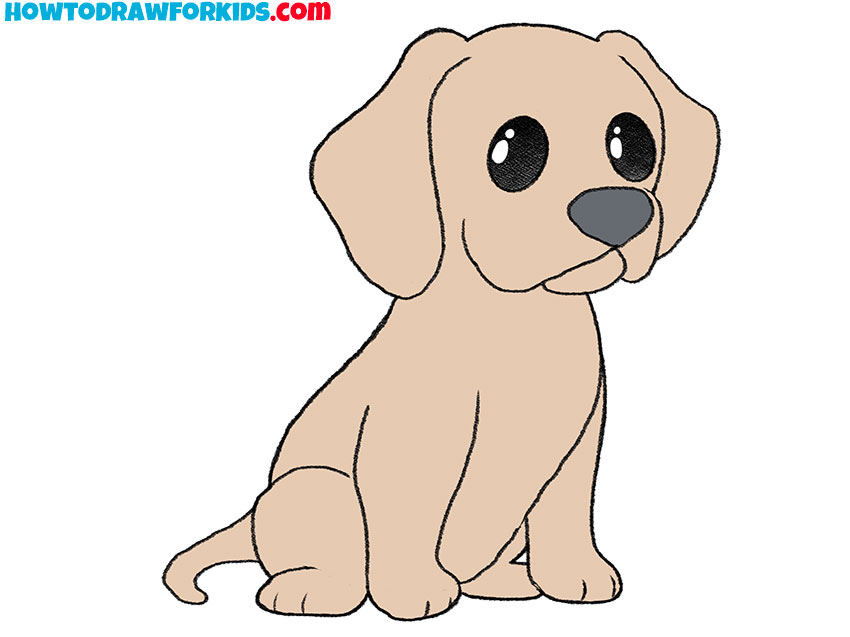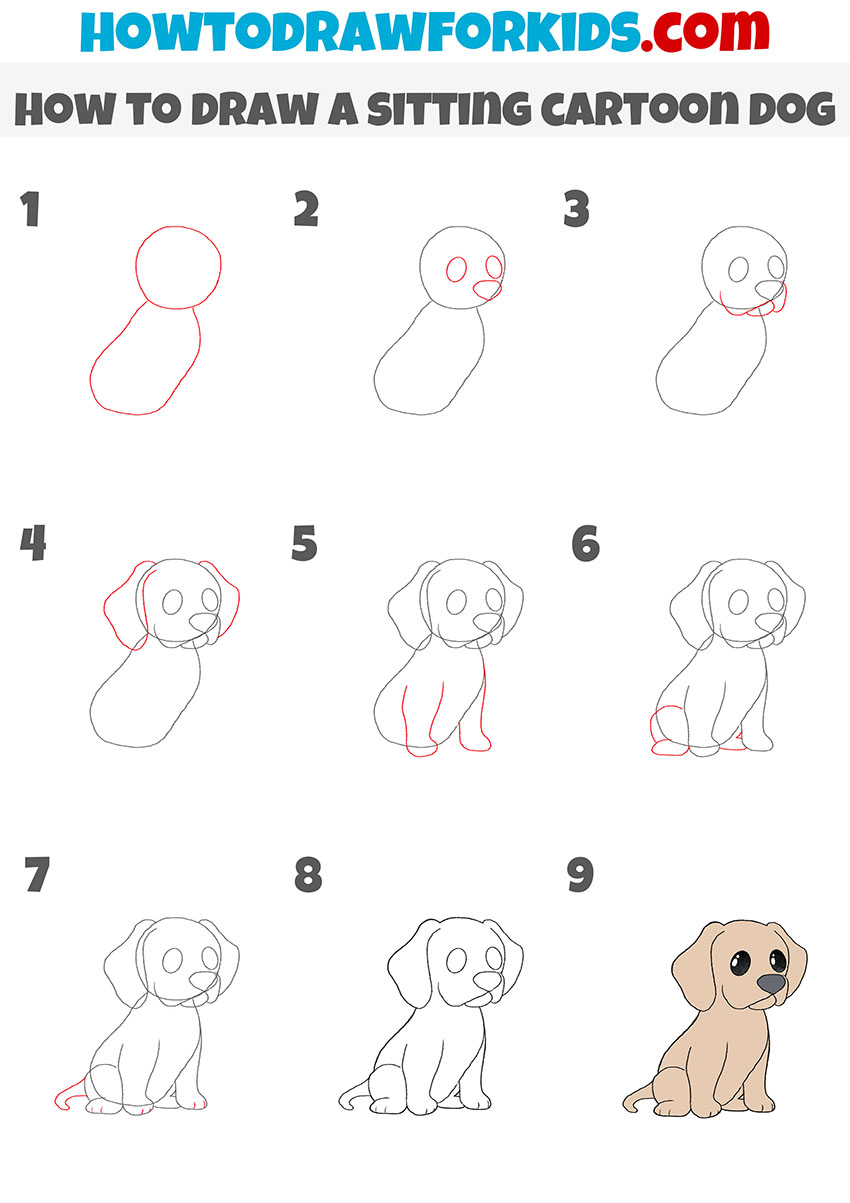 In this lesson, you will learn how to draw a sitting cartoon dog. Thanks to a simple instruction, you will quickly draw this cute animal and be satisfied with the result.
In the picture, you see a cute puppy sitting and looking away. The dog has large eyes and nose, hanging ears, a small tail. This is what a Labrador puppy looks like. I hope that you like this breed of dog and that you will be happy to complete this creative task.
To successfully complete the lesson, you will need your ability to draw smooth, rounded lines. Try to correctly portray the position of the head. Memorize all the drawing steps so that in the future you can easily draw a dog if necessary.
Materials
Pencil
Paper
Eraser
Coloring supplies
Time needed: 30 minutes.
How to Draw a Sitting Cartoon Dog
Draw the head and torso.

First depict a circle, then add an elongated torso using a smooth line.

Add the eyes and nose.

Draw two large ovals to depict the eyes. Draw the large nose on the side of the head.

Sketch out the front of the face.

Depict the upper and lower jaw with smooth lines.

Depict the ears.

On the sides of the head draw two large hanging ears.

Draw the front paws.

Using smooth lines, depict two front paws in the same position as shown in the example.

Add the hind paws.

The hind paws are rounded.

Sketch out the tail and toes.

Draw the tail with curved lines. Add short strokes on each paw to depict the toes.

Correct inaccuracies.

Use the eraser to remove any extra lines in the drawing.

Color the sitting cartoon dog.

Choose brown for the fur, gray for the nose, and black for the eyes. Add highlights to the eyes.
By tradition, I have created a PDF file in advance, in which you will find a brief instruction and additional useful materials. If you save this file, you can return to the lesson at any convenient time, even if there is no Internet access.